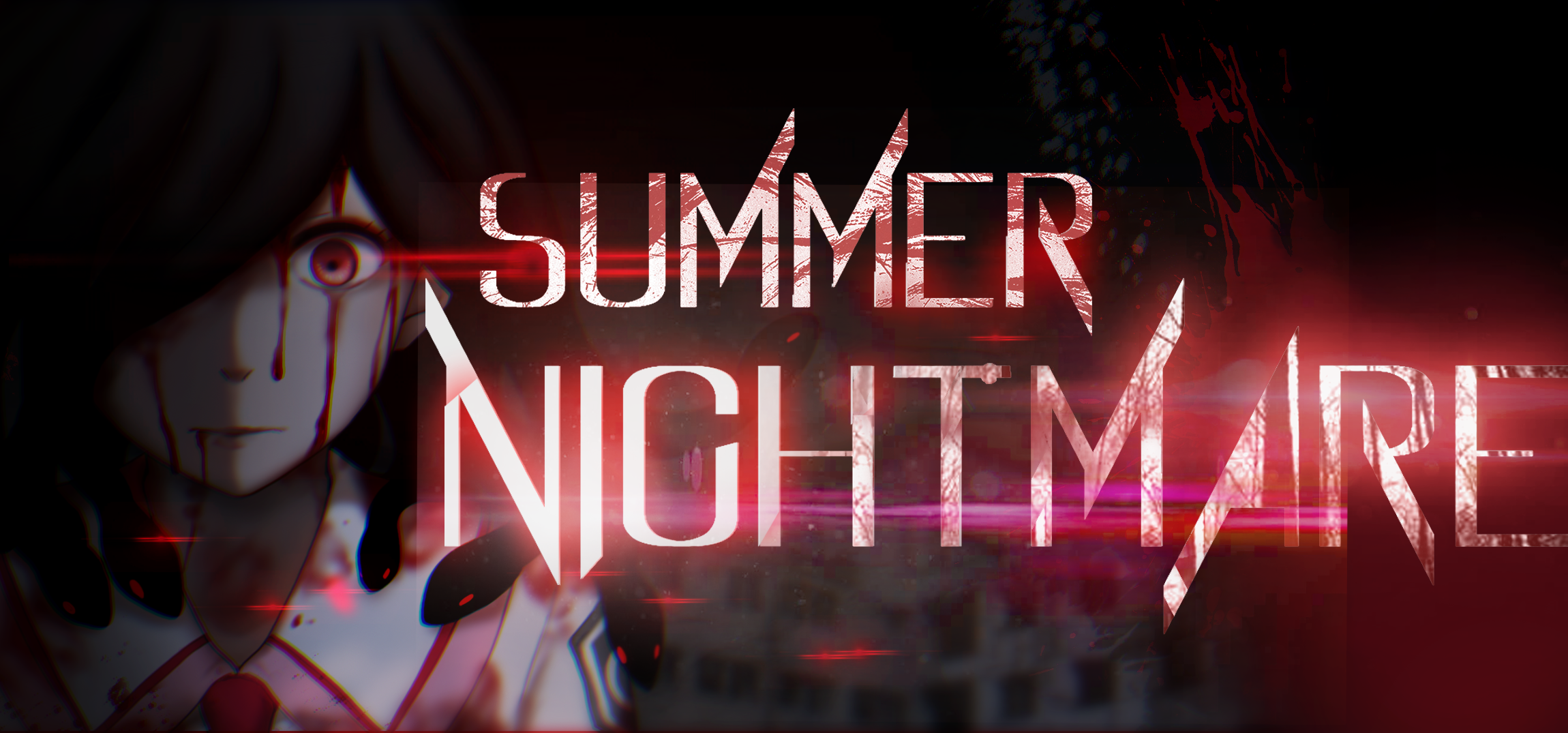 Summer Nightmare
A downloadable game for Windows, macOS, and Linux
Go To Download
Features
41,566 words
4 Endings
9 Character CG
55+ illust CGs
35+ Original BGs
11+ BGMs
12 SFXs
ABOUT THIS GAME
Language: English, Japanese
Story
One day, a boy, Riel, has a nightmare. inside the dream there is a school just like in real where terrifying things continues to happen. Being chased by a blood-soaked medusa, his friends are killed. Students foam teams just to fight each other. ...this was a beginning of [Nightmare Game]. After inference of collected hints, they can end this game. the [Broadcast] will tell about where Hints are, and friends' death. they were programmed to bring them to death. is the [Broadcast] from my mind? and what happened in dreams is connected to reality. when someone dies in my dream- so do in reality. can Riel finish the game? Summer Nightmare is a Mystery Survival adventure in dreams, surrounding Riel. Protect friends, teacher and yourself! 『Those who happen to behold Medusa, are destined to be killed by someone.』
Download
Click download now to get access to the following files:
SummerNightmare-1.0.zip
141 MB
Comments
Log in with itch.io to leave a comment.
couldn't really get into it. writing felt stiff and unnatural, maybe it's not translated well?

To be honest, I felt a little disappointed by this game. The atmosphere was okay, but the characters were not interesting and the plot was just cliche imo :/
Anyway, it is definitely not a bad game as I completed it and the art was pretty good.
Just played the non deluxe edition and chose all the routes possible. Was really interesting and thought the small little twists such as that big pot in the basement was scary, so awesome job! I hope to someday play the deluxe edition and see the differences between the gameplay I did.
I also wanted to compliment you on the scary environment that you created throughout the plot with the music.
Hey man! I really enjoyed playing Summer Nightmare, looking forward to the full release. One of a unique visual novel I have ever played during my careers of reading VN's. Great early access! Hope to see the full release and best of luck to your game. So far if I get more into it, I surely will buy it, as it has already got my attention!